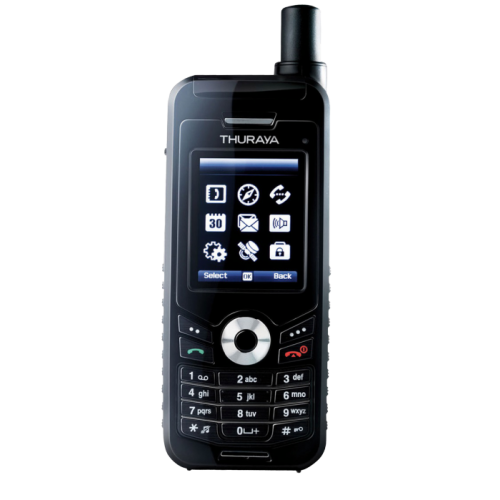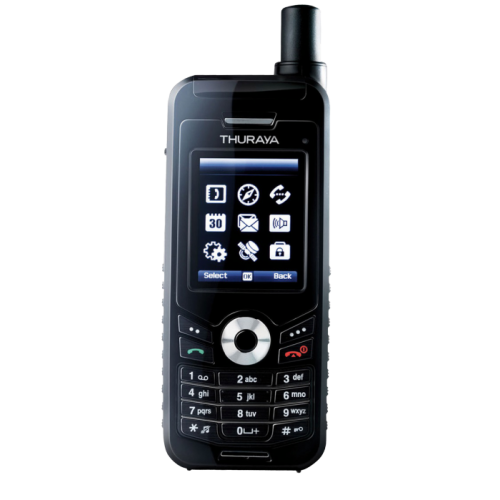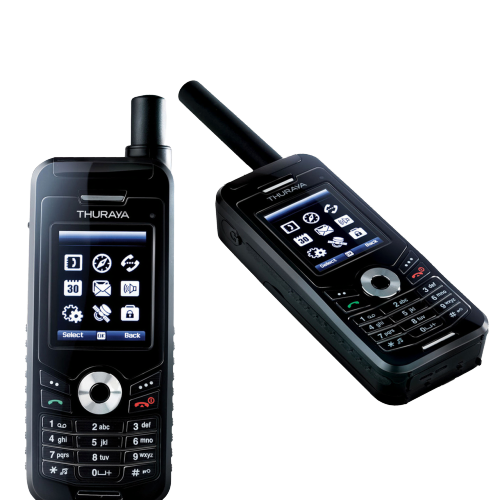 Thuraya XT
Thuraya XT is a compact and rugged satellite phone that meet the industry's highest criteria for splash resistance, dust resistance and shock proofing. It's extremely durable design makes Thuraya XT ideally suited for use in the most challenging environments. Thuraya's extensive coverage network, allows adventurers and corporate users to be connected at all times in remotes areas where local networks are unreliable or nonexistent.
Thuraya XT combines its unparalleled phone functionality with the dependability of the Thuraya satellite network. Thuraya XT boasts full walk-and-talk functionality and can even work with the antenna stowed away.
Thuraya's powerful satellite network provides easy and affordable access to mobile communication services across 140 countries in Africa, Europe, Middle East, Russia, Central Asia, and parts of China.
The Thuraya XT satellite phone will not work in the United States or The Americas. Please see coverage map below.
KEY FEATURES
Compact and lightest satellite phone-The Thuraya XT has been designed to meet your mobility requirements in the harshest of environments.
Certified to Perform in tough environments-Built to exacting standards and IP54/IK03 certified, the Thuraya XT satellite phone is one of the world's most durable satellite phone in the industry.
Reliable satellite telephony while on the move- Thuraya satellite allows you to use the Thuraya XT even if the antenna is stowed away or in a moving vehicle when coupled with a docking unit.
Easy, fast and reliable internet connectivity-The satellite phone's GmPRS capabilities enables you to easily send or receive emails and browse the web with your laptop or PC in data speed up to 60 Kbps.
Reliable satellite network- Thuraya satellite network covers two-thirds of the globe.
Providing SOS connections when you most need it- When you are remote locations that are outside GSM coverage, Thuraya SOS uses GPS technology to reliably pinpoint your location and notify the nearest emergency service and pre-selected contacts.
Rugged construction - dust protected, splash-water resistant, shock proof

2 inch outdoor color display

Glare-resistant display with high contrast menu - for easy readability in direct sunlight

Battery-saving technology - Brightness Sensor for the display to reduce battery consumption

Perfectly balanced size-to-weight ratio

User-friendly menu structure with fast access to functions

GPS functionality for waypoint navigation

Long battery life - up to 6 hours talk-time/up to 80 hours standby-time

Messaging via SMS, e-mail and fax

Organizer including calendar and alarm functions

PC Compatibility Windows Vista, Windows XP, Windows NT, Windows 2000

External Interfaces Data Cable (UDC) with USB connector, earjack and DC power
Specifications
Technical Specifications Size: 128x53x26.5mm (hxwxd) Weight: 193g Display: 2" / 262k outdoor color display Battery Life: Up to 6 hours talk time/up to 80 hours standby time PC Compatibility: Windows Vista, Windows XP, Windows NT, Windows 2000 External Interfaces: Data Cable (UDC) with USB connector, ear jack and DC power GmPRS Down/Up Speed: 60/15 kbps Languages: Arabic, Chinese, English, Farsi, French, German, Hindi, Italian, Russian, Spanish, Turkish and Urdu